KyberSwap used to have an app with a web3 wallet, but support for that app was discontinued as of 30 June 2021. The app is now obsolete.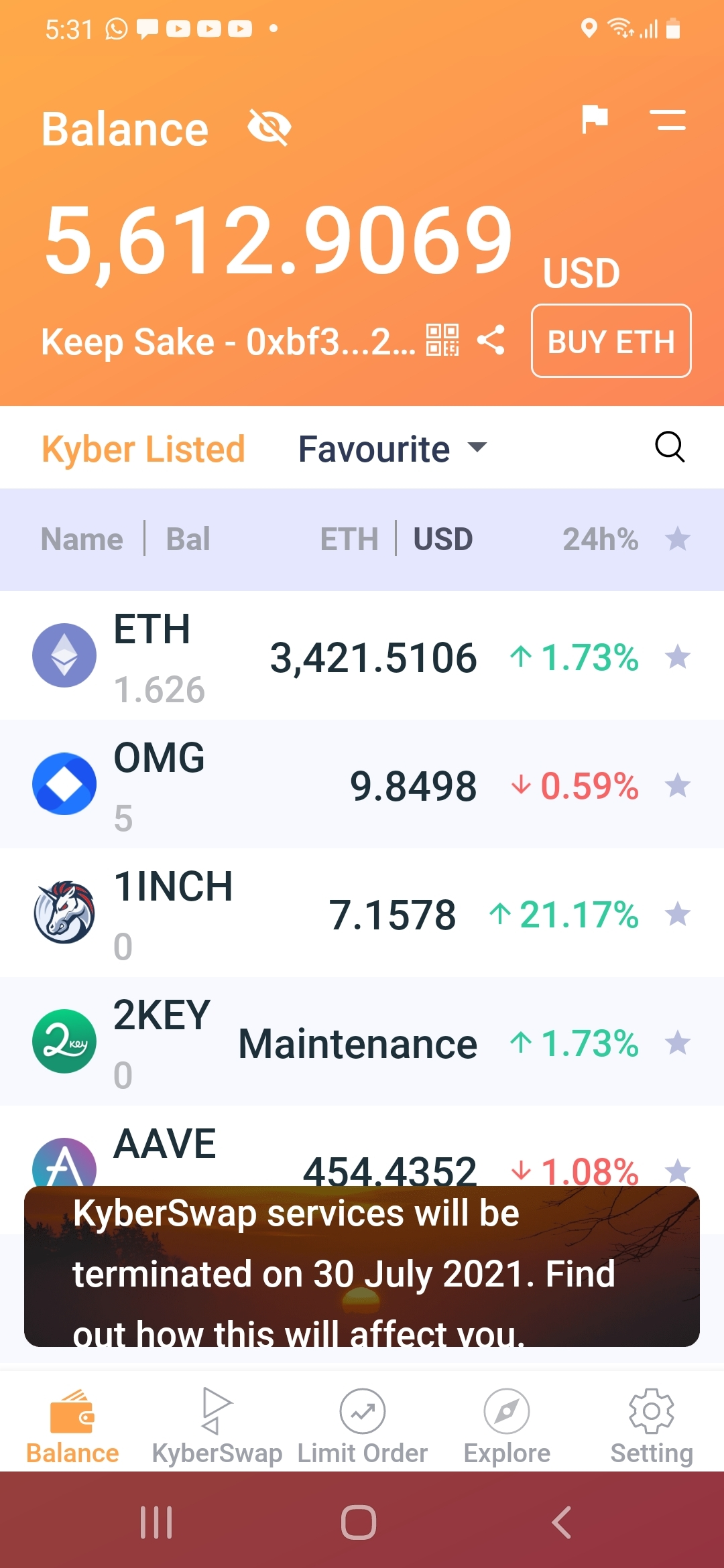 If you still have this app installed on your device, you will find that it is no longer possible to send funds using the app. However, as is the case with any web3 wallet, you can simply restore the wallet to a different web3 wallet client (e.g. Metamask) using the KyberSwap app wallet's backup secret. To avoid permanent loss of funds, we recommend that you endeavor to do this as soon as possible.
To find your backup secret, simply follow the following steps in the app.
Step 1: Tap on Settings > Manage Wallets
Step 2: Tap on the wallet you would like to back up
Step 3: Tap Edit > Show Backup Phrase
Step 4: When prompted, enter your app Passcode
Step 5: Tap "Choose your backup method" > Continue
If your wallet was imported, the app will provides two backup methods: Keystore & Private Key.
If your wallet was created in the KyberSwap app, the app will provide three backup methods: Keystore, Private Key, or 12-word Seed phrase.
Once you have obtained your secret, keep it safe and do not share it with anyone else. Use the secret to restore your wallet to an up-to-date web3 wallet client and you will once again have access to your funds.