Introduction
Kyberswap allows you to swap tokens easily at the best rates by aggregating liquidity from different DEXs on the network.
On centralized exchanges like Coinbase and Binance, trades are mainly done between users on the exchange itself. But on decentralized exchanges (DEXs) like Kyberswap, it is possible for you to interact and trade with smart contract-based liquidity pools that hold the tokens. These liquidity pools can be on Kyberswap or any external DEX that is integrated by Kyberswap.
Steps
Step 1: Connect your Web3 wallet to KyberSwap and select the network that you would like to use for the swap using the selector at the top right of the Swap page.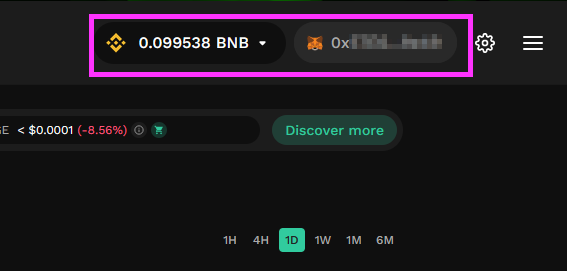 Step 2: Specify your swap pair. You can either do this manually using the individual token selection buttons on the swap screen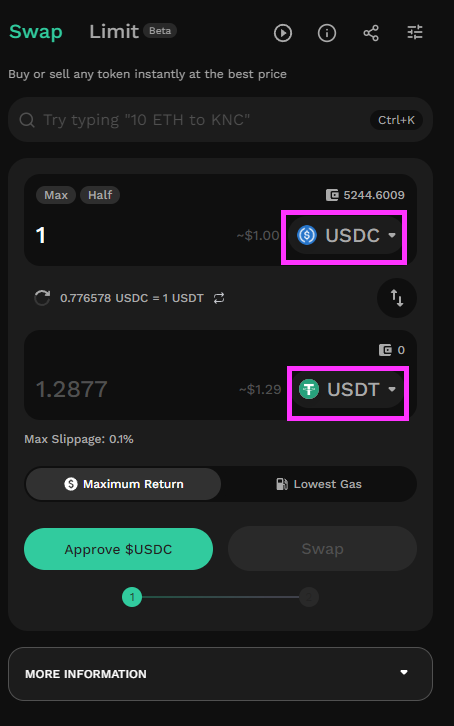 or by searching for your desired swap pair using the search field. (The keyboard shortcut Ctrl+K also opens this search feature.)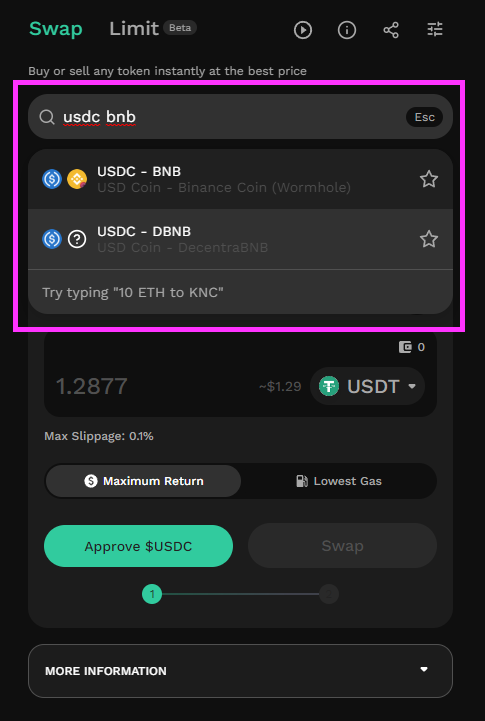 Step 3: Specify the amount you would like to swap by either typing in an amount manually or by using the "Max" and "Half" buttons to swap pre-set proportions of your wallet balance. An estimate of the amount returned should appear in the quote field.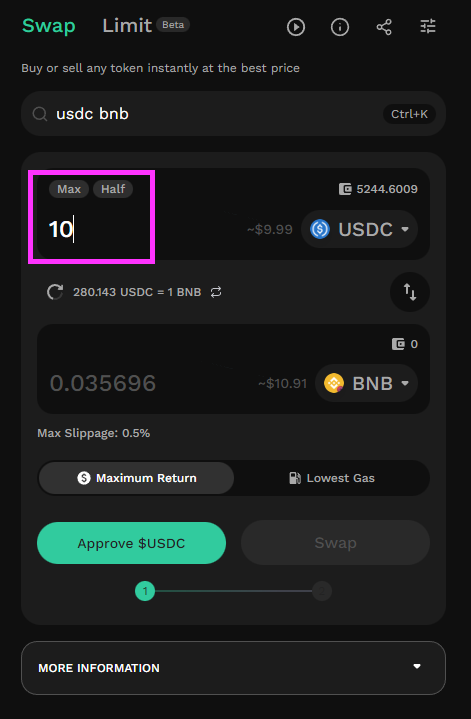 Step 4: Note: proceed to Step 5 if token approval is not required.
If this is the first time you are swapping this token on this network using this wallet, the "Swap" button will be greyed out. You will first need to approve the KyberSwap smart contract to use your tokens before proceeding with the swap.
Click on the "Approve [Token]" button to begin this process. Your wallet will prompt you to give your approval for the KyberSwap smart contract to transact using this token on this network. This is a one-time action and subsequent swaps involving this token will not require further approvals unless there is an update to the smart contract.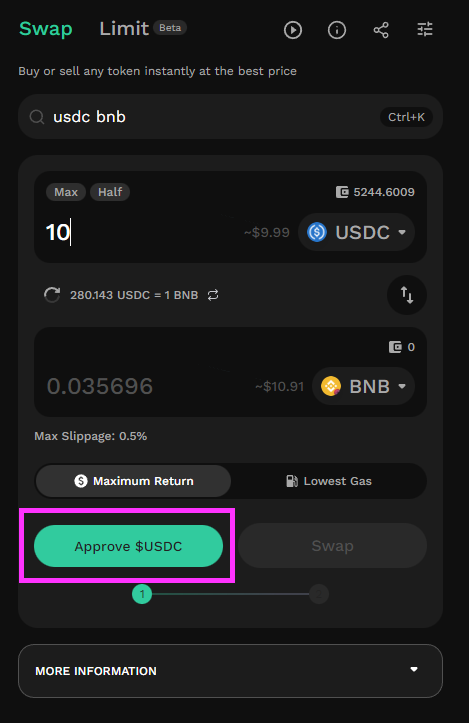 Step 5: Click the "Swap" button to bring up a confirmation screen. The confirmation screen displays a few key pieces of information to review.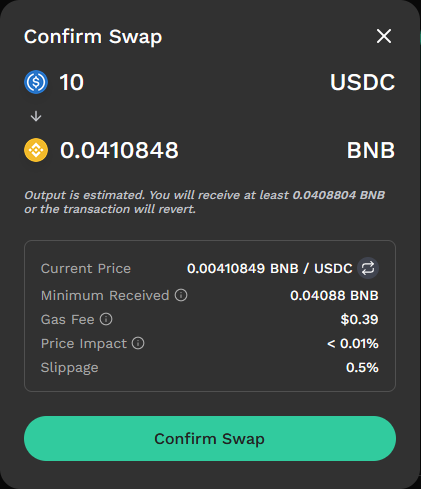 Estimated return after the Swap.
Current Price: the rate at which the swap will happen (this can be inverted using the 🔁 button).
Minimum Received: This is the minimum amount that you will receive from the swap. If this minimum cannot be attained, the swap will not proceed and your wallet balance will revert.
Gas Fee: The estimated network fee associated with this transaction.
Price Impact: The estimated change in the market price due to the size of your transaction.
Slippage: The maximum theoretical slippage that you will incur from this transaction. This setting can be changed in the swap settings page.
Click the "Confirm Swap" button to proceed. You should see the Transaction Submitted screen appear. You can click on "View Transaction" to see your transaction on the blockchain.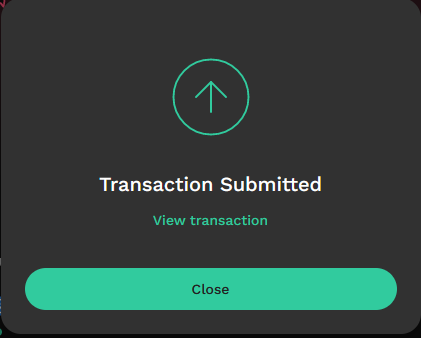 You should also see the transaction appear in your account's transaction history.