Steps
Step 1: From the My Pools page, choose the position from which you want to remove liquidity and click on its "Remove Liquidity" button.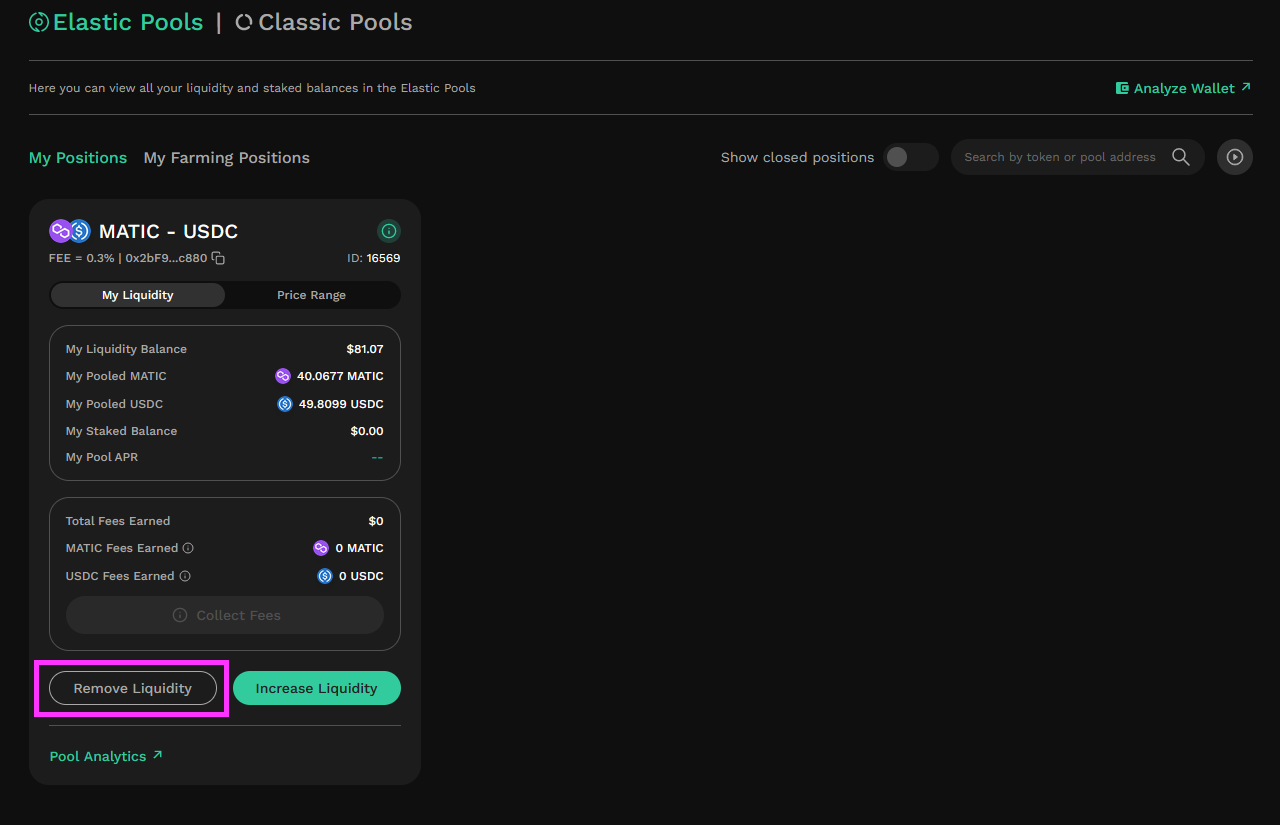 This brings up the Remove Liquidity screen.
Step 2: Specify the amount of liquidity to remove. You can do this either by using the pre-set percentage buttons or the percentage slider, or by manually typing in the amount for either leg of the pair.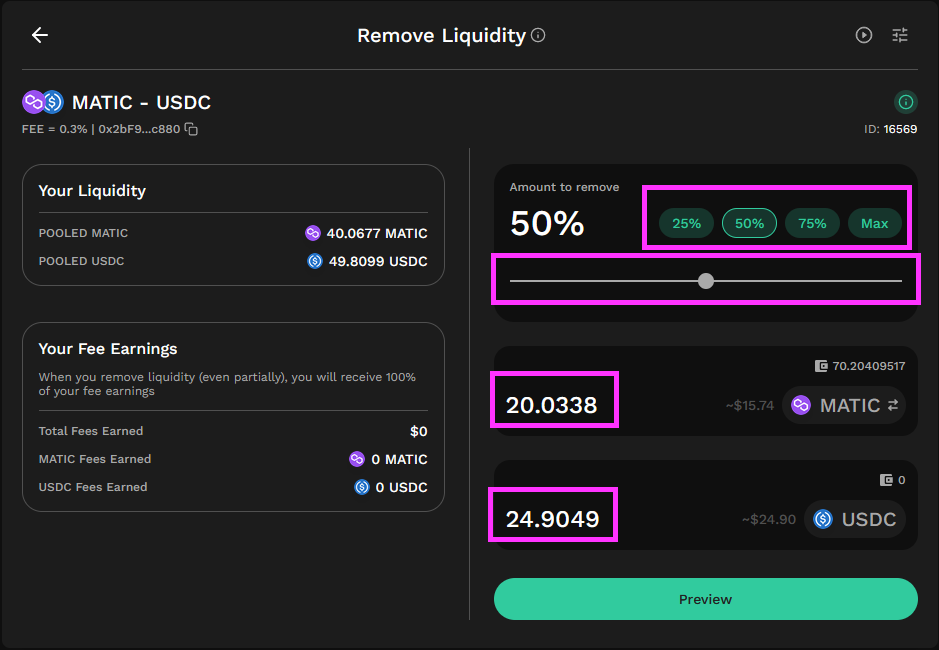 Note: If you choose to remove 100% of the liquidity in this position, that is tantamount to closing the position. Once this operation is complete, you will only see this position if you toggle the "Show closed positions" button on your My Positions page.
Step 3: Click the "Preview" button to bring up a preview screen. Once you are satisfied with the transaction details, click the "Remove" button and then confirm this transaction on your wallet.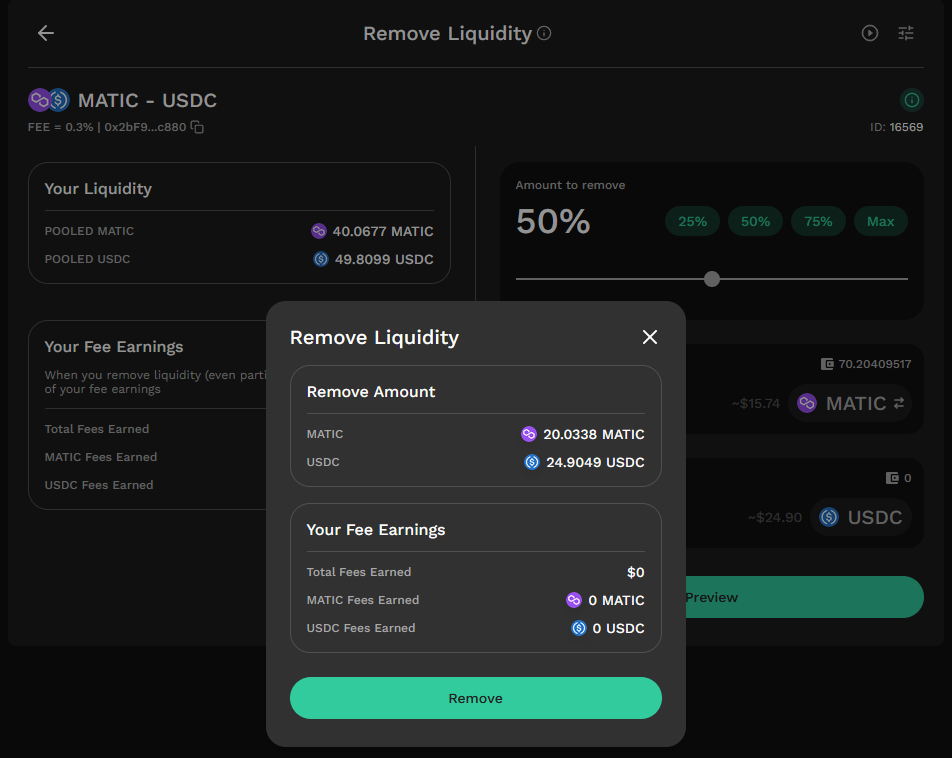 Note: If you have any uncollected fees, these will all be automatically collected as part of the liquidity removal transaction regardless of the amount of liquidity removed.