Metamask is one of the most popular web3 wallets among KyberSwap users, so it can be surprising to find that Metamask sometimes cannot be selected to use with KyberSwap.com: the "Connect" button either does nothing or the Metamask option is simply greyed out and unselectable on the "Connect your Wallet" screen. This is not intended behavior.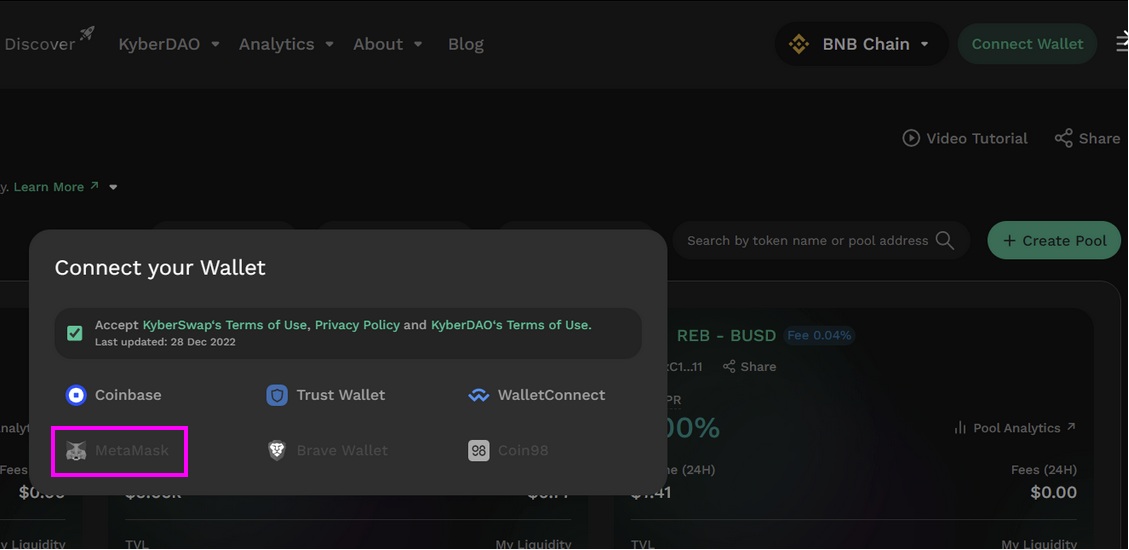 There are a couple of things you can try to resolve this.
Ensure that the Metamask extension is installed on your browser.
Ensure that your Metamask wallet is unlocked with your password. Your wallet extension may also be waiting for confirmation from you to connect to KyberSwap.
If you have either or both Trust Wallet and/or Coin98 wallet extensions installed, go into their extension settings and disable the options making them the default wallet. These wallet extensions have been known to set themselves as the default wallet, overriding other wallets like Metamask.
If these steps do not solve the problem, please take screenshots of what you're seeing and contact Support.