It's common for scammers and bad actors to buy ads to promote their phishing websites to impersonate reputable exchanges like KyberSwap.com in an effort to steal your hard-earned crypto.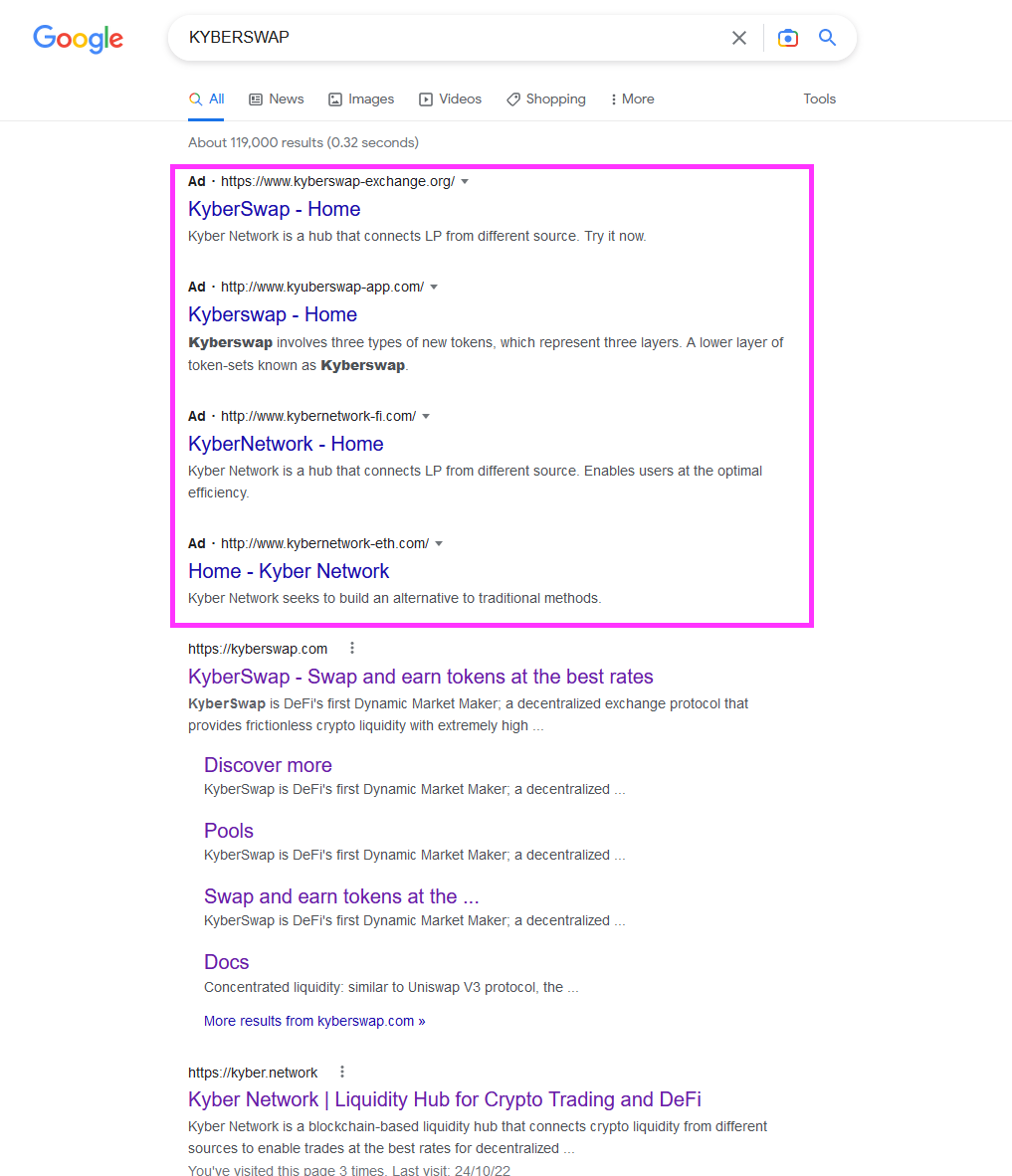 Other than their sketchy URLs, these websites greatly resemble KyberSwap.com, but if you connect your wallet to their dubious smart contracts you might lose all your crypto. Please be vigilant and always check the URL to ensure that you are trading on the legitimate KyberSwap.com.
If you would like to help us keep our community safe, you can contribute by reporting these scam ads to Google by following these steps:
Step 1: Click on the triangle next to the scam ad. This will open the My Ad Center screen.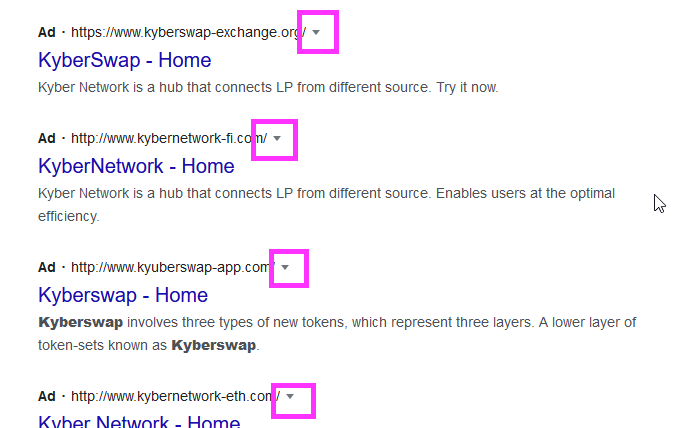 Step 2: Click on "Report ad".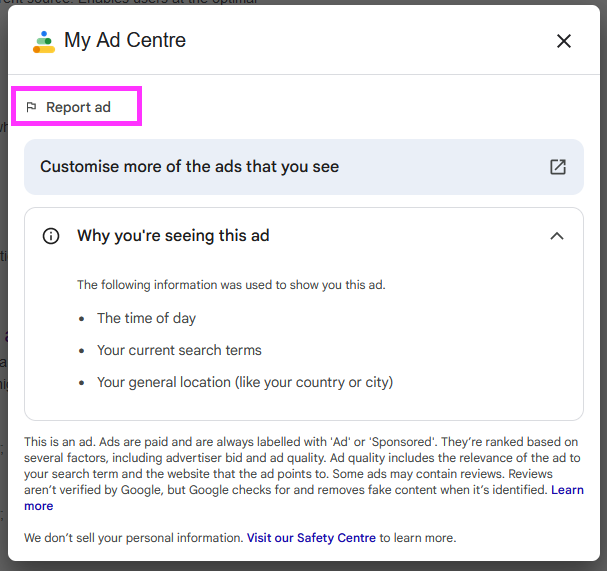 Step 3: Select the reason "An ad violates Google Ads policies"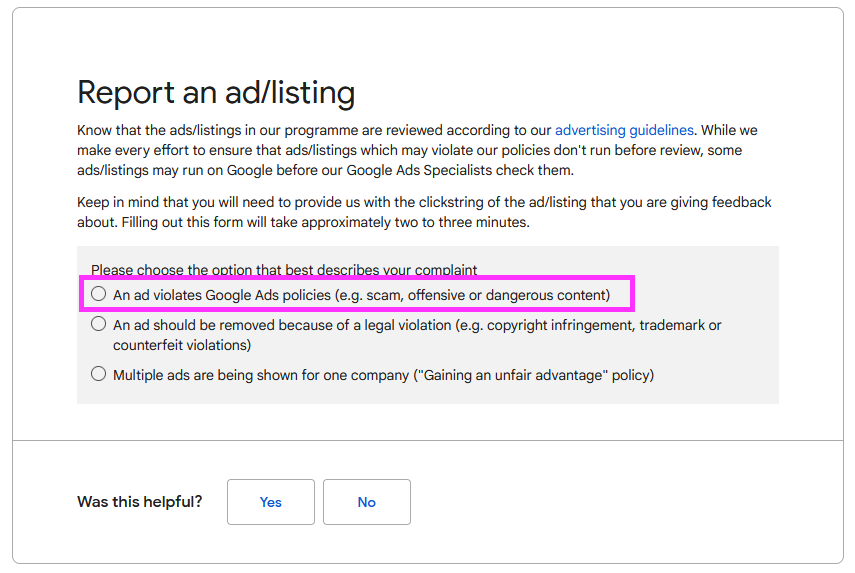 Step 4: Select the reason "It's misleading or a scam" and provide additional details, e.g. "This is an ad for a phishing website that is impersonating KyberSwap.com, a reputable cryptocurrency decentralized exchange." Click the "Submit" button to submit your report.